About Nettles Construction Solutions
Experience You Can Count On
SqFt of Lightweight Insulated Concrete (LWIC) Installed
The History of Nettles Construction Solutions
Nettles Construction Solutions Today
Today we work throughout the Midwest, with an emphasis on Texas, Oklahoma, Louisiana and Arkansas. In 2019, to reflect our expanded services and area of business, G.L. Nettles formally changed its name to Nettles Construction Solutions, complete with a new logo and website.  Even though our name and look has changed, our core values have remained constant: Nettles Construction Solutions is a customer-oriented company, adhering to our core values, honest and excellent work, straightforward communication and friendly service. Here at Nettles, we do what's right and we do the job well.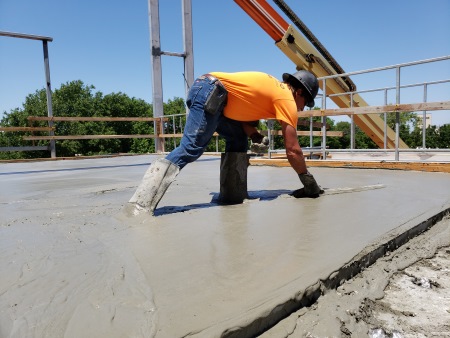 Specialists with Experience
One way the company ensures quality is that the company does not use subcontracted labor on projects. Instead, our employees are specialists in their field, and, in fact, most of the employees have been with the company for over 20 years, reflecting loyalty to the company and to the same core values of relationships, professionalism and reliable work.
In 2017 Gerald Lafayette Nettles passed, but our commitment to values has not changed.
The company's mission is simple: to provide the highest quality service in the construction business. It is the commitment to service that has been the key to the company's success.
Contact us today to see how Nettles Construction Solutions can solve your construction needs.