Gypsum and Elevated Concrete Solutions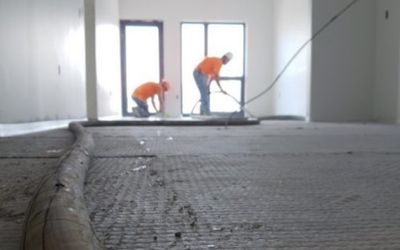 Gypsum underlayment is a building material composed of gypsum plaster, Portland cement, and sand. The product is normally batched onsite and pumped into place.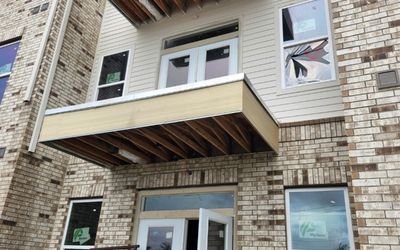 The application of concrete over waterproofing prevents water infiltration on wood-framed balconies, breezeways, and stair landings exposed to the elements.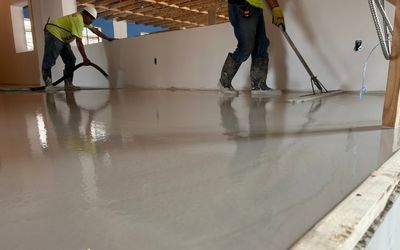 When pumped onto uneven floors, gyp underlayment "self-levels" and creates a level floor with a compressive strength similar to that of traditional concrete.
All multifamily residential buildings are required to meet a minimum STC/IIC sound rating of 50. Gypsum underlayment in combination with a sound mat is one of the most cost-effective solutions.
What is Gypsum Underlayment?
What is Elevated Concrete and Elevated Waterproofing?
Elevated concrete and waterproofing is the application of 1-1/2" to 3" concrete poured onto wood-framed exterior balconies, breezeways and stair landings. This scope-of-work typically includes a waterproofing system consisting of flashing, pour stops and a waterproofing membrane provided by the elevated concrete/waterproofing subcontractor. This application of concrete over waterproofing prevents water infiltration on wood-framed construction exposed to the elements, while providing a durable, lasting walking surface.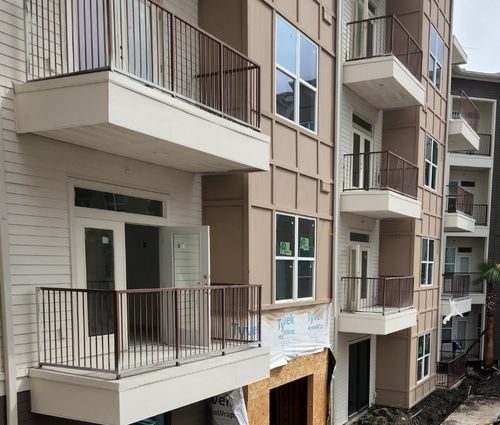 Advantages of Gypsum Underlayment
Gyp underlayment is one of the most cost-effective ways to achieve fire rating and sound reduction, and is also well-suited as a substrate for floor goods, providing a smooth flat surface free of joints. Gypsum is almost completely self-leveling, sets faster than concrete, requires minimal surface preparation, and boasts the same compressive strength as regular concrete.
Why Use Nettles For Your Gypsum Underlayment Project?
Nettles Construction Solutions is one of the largest and most respected installers of gyp underlayment in the country. 
We are experts in batch mixing different materials on site, pumping and placing the material correctly and precisely, and leaving the worksite in pristine condition.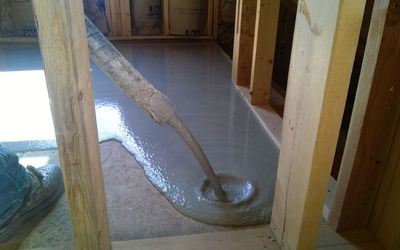 We've Been Site Mixing and Pumping Specialty Cementitious Products for Over 50 Years