Smoke Curtains and Fire Curtains
Any building that is three stories or higher is required by code to have some kind of smoke containment system. One of the safest and most cost-effective ways to meet this requirement is with smoke curtains. Smoke curtains, also known as fire curtains, are fire-protective curtain assemblies that can enclose an elevator, escalator, atrium, or other part of a building to keep the smoke trapped in a contained area in the event of a fire. This system leaves other parts of the building smoke-free so people can evacuate safely. 
Nettles Construction Solutions is a licensed and approved smoke curtain installer and smoke curtain contractor. We work with multiple types of DSI smoke and fire curtains in Missouri, Kansas, Arkansas, and Oklahoma.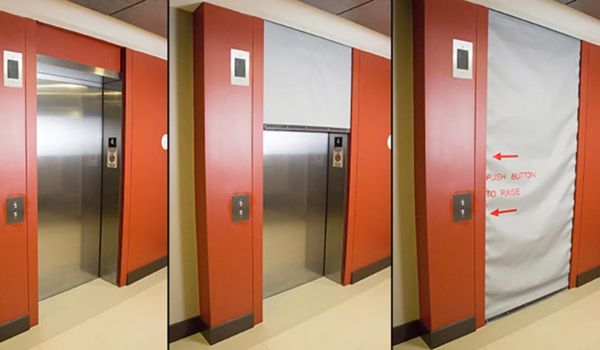 Elevator smoke containment system
The DSI 600 is a cost-effective and aesthetically-pleasing solution for elevator shaft smoke protection, and meets all code requirements. The smoke curtain is made of a fire-resistant fabric. If a fire alarm is triggered, the curtain will drop and contain the smoke within the elevator shaft. Once deployed, there is an emergency "curtain up" button located on both sides of the elevator cab, allowing easy access in an emergency situation.
Our smoke curtain is concealed in a compact overhead housing that is virtually invisible before being deployed.  The system provides proven and tested smoke containment without requiring an enclosed elevator lobby (which takes up a lot of space and can be challenging to the building design process). Nettles offers elevator shaft smoke curtains in a variety of custom sizes to fit any elevator.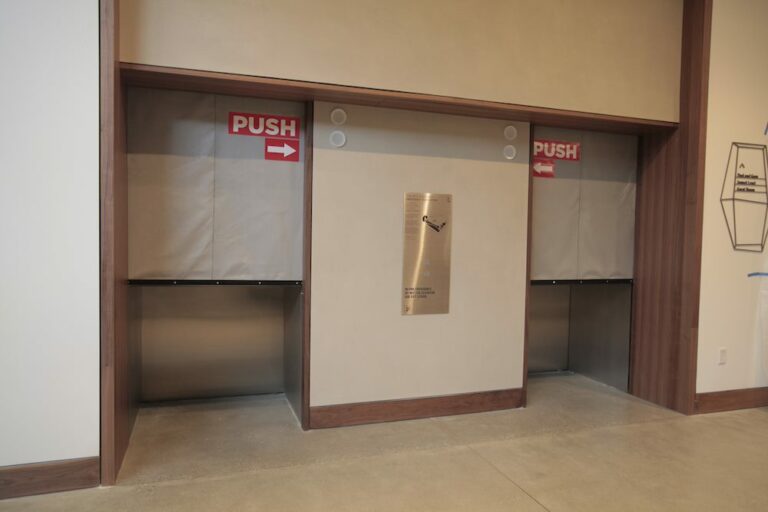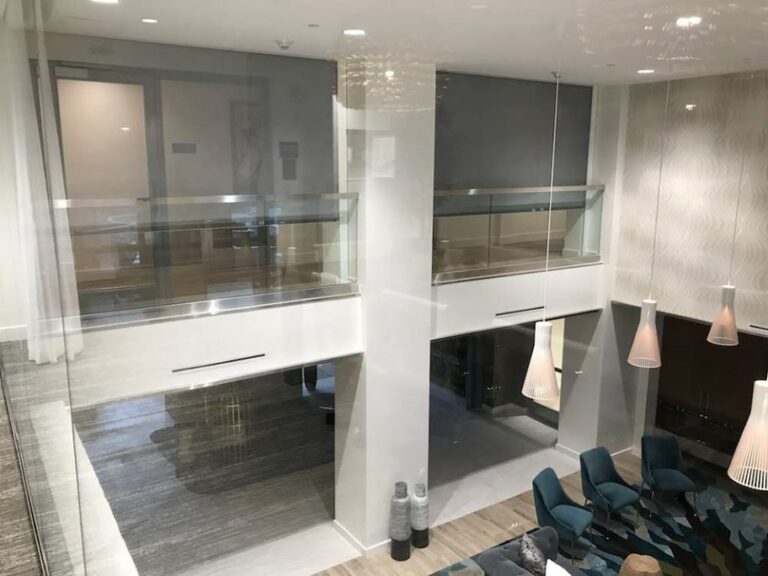 Custom smoke and fire curtains
Model: DSI – C1HR/C3HR & DSI – D1HR
Fire curtains are most often used for spaces that are larger than 2 stories tall, ensuring that smoke is contained within a large lobby or entryway in case of a fire. Mainly used for atriums, corridors, and other common use spaces, smoke curtains come in a variety of custom sizes and widths. They are lightweight, with low headroom requirements, and are virtually invisible when not deployed.
Accordion fire curtains are made of accordion-folded fire resistant material that drops down when a fire alarm is triggered to trap smoke inside an escalator or other part of a building. The pleated curtain comes in a variety of configurations and does not require columns or corner posts for installation. Like the other types of smoke curtains, accordion curtains come in a variety of sizes and are lightweight and almost invisible when not deployed.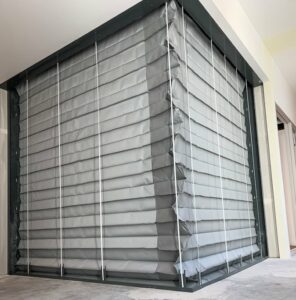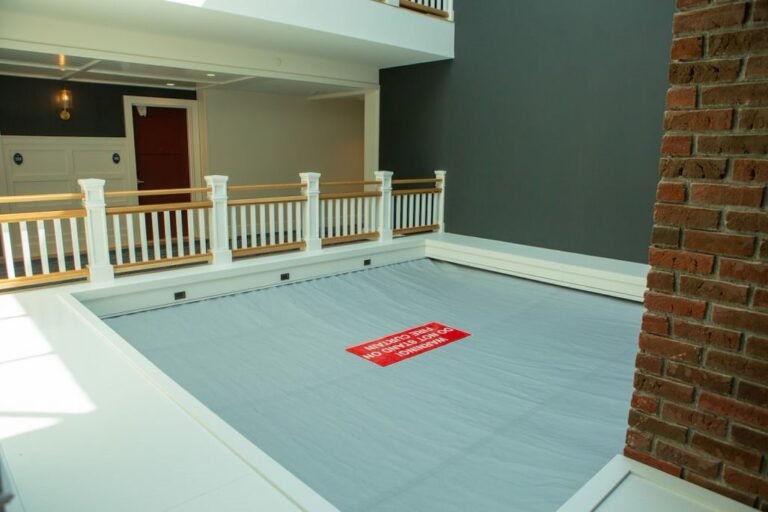 Horizontal fire curtains are commonly used for ceilings, atrium voids, stairwells, or other open spaces. The curtain unfolds when a fire alarm is triggered, containing the smoke and allowing for safe evacuation. DSI horizontal fire curtains come with multiple mounting options and are lightweight, requiring little to no structural support.
Door Systems
"THE SMOKE & FIRE CONTAINMENT PEOPLE"
Nettles is the exclusive dealer for DSI Fire Protective Smoke Curtains in Missouri, Kansas, Arkansas, and Oklahoma. Door Systems is proud to provide code compliant smoke curtains and hose stream rated fire curtains that offer superior aesthetics, high performance and up front cost savings while bringing long term value to the customer.
Talk to a Smoke Curtain Expert