Lightweight Insulating Concrete
Roof Deck Systems
What Are Lightweight Insulating Concrete Roof Decks?
Lightweight Insulating Concrete (LWIC) Roof Decks are high-performance roof insulation systems that reduce roof maintenance and replacement costs. Insulating concrete is batched on-site and used to encapsulate expanded polystyrene insulation to provide permanent roof insulation and slope-to-drain. LWIC roof decks provide high R-values, increased fire and wind ratings, and a built-in air-barrier, increasing the overall performance of the roof deck system.
Advantages of LWIC Roof Decks
Lightweight Insulating Concrete (LWIC) Roof Decks reduce roofing costs by hundreds of thousands of dollars over the life of the building. Since the insulation layer is embedded in concrete, it doesn't have to be removed along with the roof membrane during a roof replacement. In addition, building owners can save money on fireproofing and air barrier installation by opting for LWIC. LWIC systems are already fireproof, and the system of insulating concrete and expanded polystyrene insulation acts as a built-in air barrier, preventing warm and cool air from mixing and maximizing the performance of the insulation.
Nettles Has Been Installing Lightweight
Concrete Roof Decks Since 1947
Why Choose Nettles for Your Next Lightweight Roof Deck Project?
Nettles Construction has been a leader in the installation of Lightweight Insulating Concrete Roof Decks for over 75 years. We have experts and installation crews in multiple locations ready to work with you to find the best solution for your unique roof deck needs.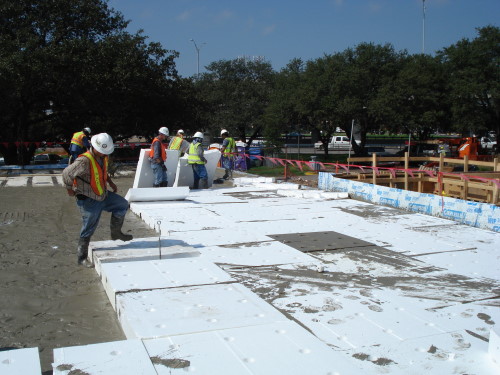 Talk to a Roof Deck Expert