Movable walls say a lot about a space, which is why Nettles Construction Solutions offers Kwik-Wall's complete line of operable partitions, accordion doors, glass walls, and Self-Support systems, ActivWall's entire line of folding exterior and interior glass walls and gas strut windows, and Crown's hydraulic upward acting doors. We provide architects and general contractors a way to meet the requirements of any facility that needs acoustical separation and/or flexible space division. Plus, we service all brands of operable partitions to ensure they provide value to the space for years to come.
Where we operate: We work with clients in Missouri and Kansas to provide and install the best operable partition solutions. We also provide service to all brands of partitions throughout the entire Midwest, including Missouri, Kansas, Arkansas, Oklahoma and Nebraska.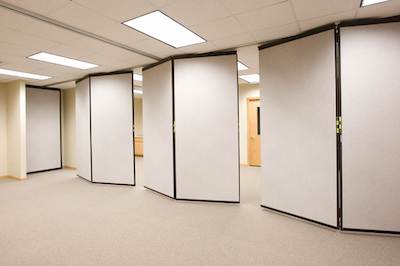 Kwik-Wall Operable Partitions​
Panel partitions may be ordered in sizes ranging from short (over a countertop) to very large and tall openings. The products we represent are used in some of the world's finest hotel meeting rooms and ballrooms, educational and health care institutions, religious buildings and convention centers, along with recreational and commercial facilities. Nettles installed 40-foot-tall partitions in Kansas City's convention center, Bartle Hall, over 30 years ago and they still work well today.
These partition systems have gained an international reputation for expertly engineered design and top tier workmanship. They are known for their quality construction, durability, beauty, versatility, easy movement, and quiet operation. All are custom manufactured to the project requirements. The partitions are American-made in Springfield, Illinois, and can be helpful in LEED® certification.
Beyond the initial sale and installation of our products, Nettles prides itself on aftermarket service and repair. Unlike many other local operable partition suppliers, we are pleased to offer quality repairs, service and recovering, not only on brands we install but on all other manufacturers' products as well.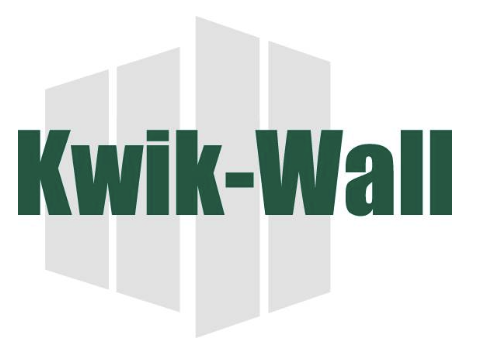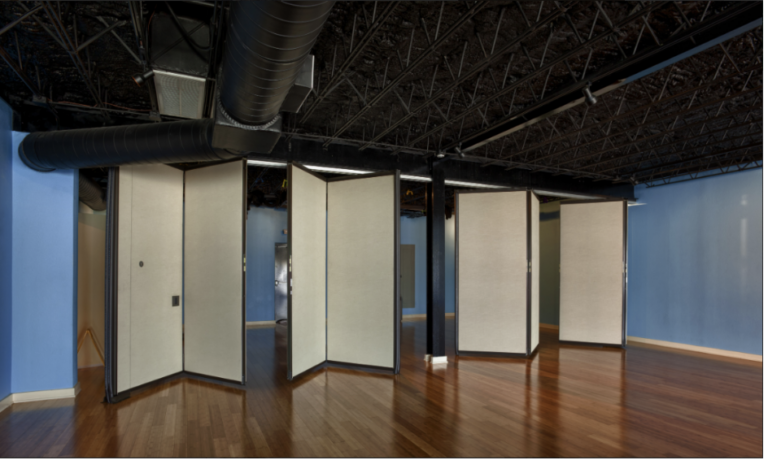 Kwik-Wall operable partitions, also known as Airwalls®, folding panel partitions or walls, flat panels, movable walls, and room dividers, set the standard for quality, durability, acoustic separation and ease of movement. They are the creative way to add flexibility and functionality to any space.
The drama and beauty of movable glass walls enhance any space. Kwik-Wall has combined the beauty of glass with the functionality of an operable partition in folding glass wall partitions. A physical barrier with daylighting properties make these folding glass partitions the ideal choice for interior spaces, helping to achieve LEED® certification. Tested acoustical levels are available with up to 43 STC ratings.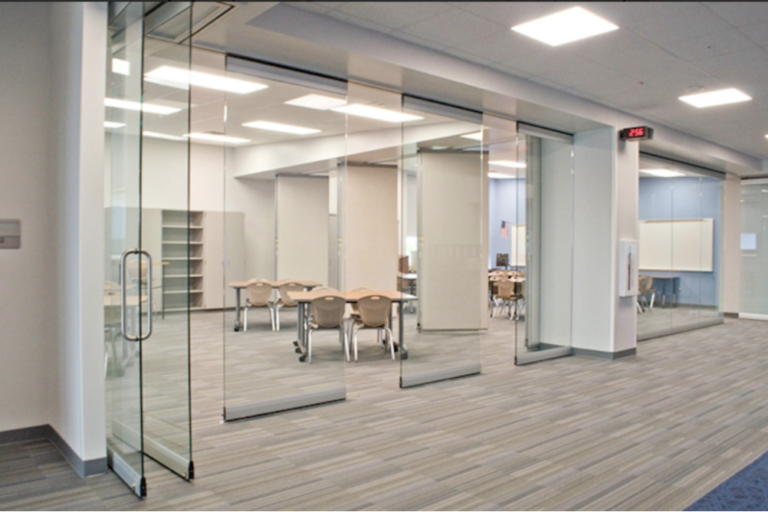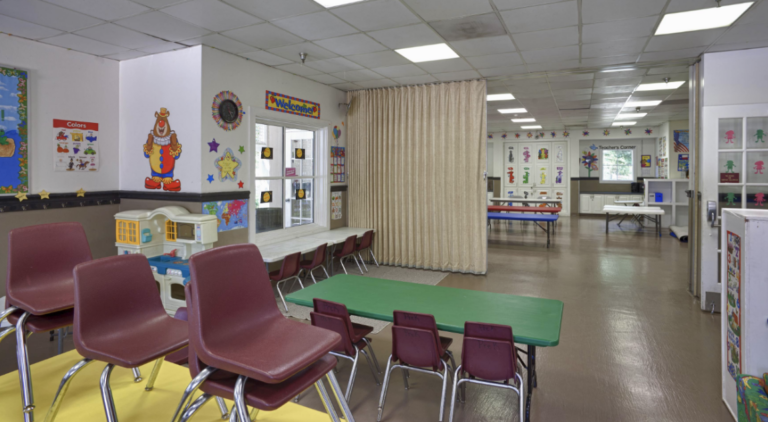 Accordion doors are the fastest, easiest way to divide space. You simply pull the door across the opening and latch in position. Accordion folding partitions are a great choice when you need to divide your space frequently.
Kwik-Wall's Kwik-Support system is an engineered support system for operable partitions, movable glass walls or accordion doors. It is most often used in rooms lacking the overhead support to carry the weight required for operable partitions. It is ideal for tenant fit-out needs or remodels where it is difficult to get steel support needed for operable walls into upper floors.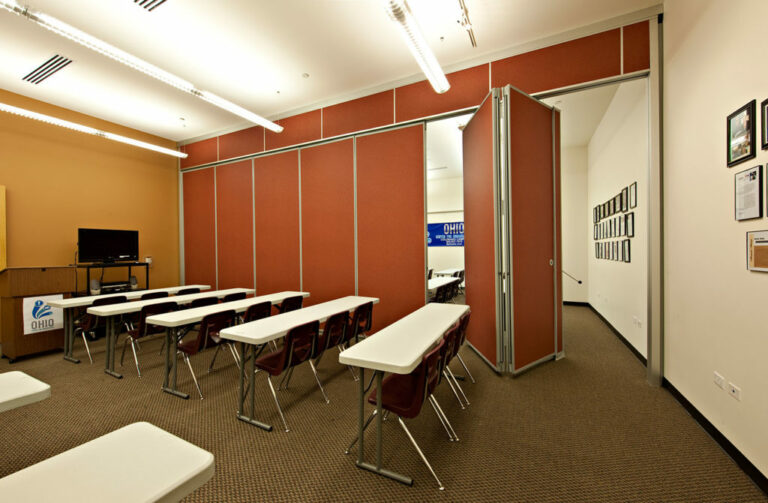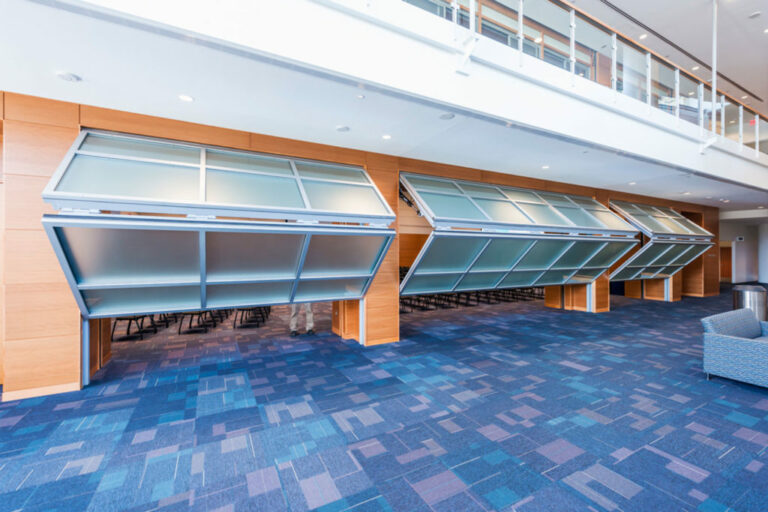 Upward Acting Hydraulic Bi-Fold Doors​
With the touch of a button, these upward acting bi-fold doors hydraulically raise to open spaces without taking any floor space and are commonly used for exterior storefronts or for dividing interior rooms. The hydraulic motors can be remotely hidden and no cables or straps are used, so this wall is beautiful from inside and out. Doors can be supplied with single or insulated glazing or any number of siding options.
The latest innovation in moving wall systems, ActivWall is designed to allow door, window and partition panels to fold or slide along a wall opening, from a fully closed to a fully open position. Swing panels can be incorporated into any system, allowing ingress and egress where it is needed. These systems are designed for interior and exterior installations, and manufactured in the USA.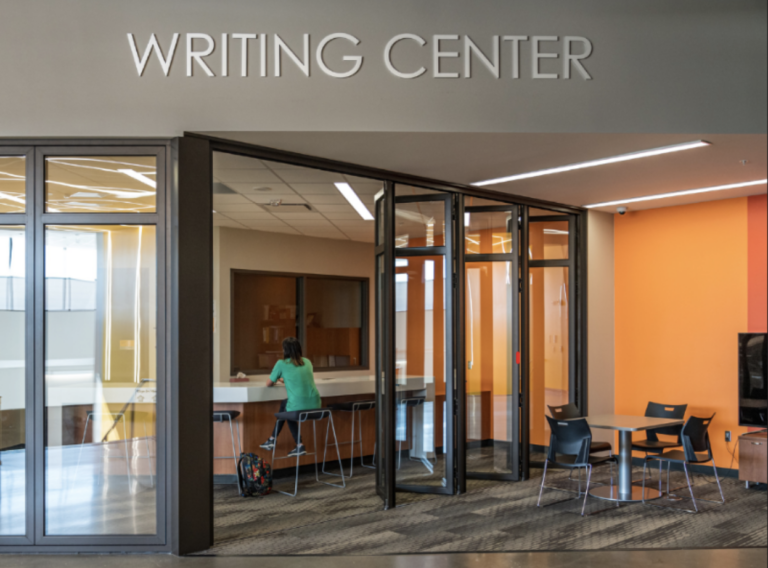 Talk to an Operable Partition Expert