Project Overview
Application:

Utility Trench Fill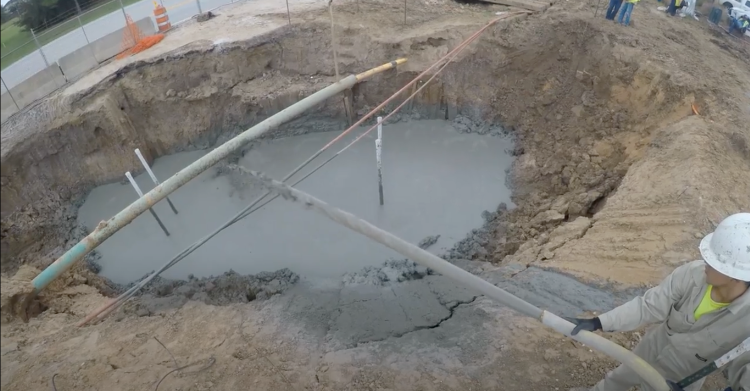 CECO Pipeline Services Company, an industrial services company focusing on new line lays, take up and relay, pipeline integrity work, fabrication, coating applications, corrosion remediation services, erosion control, mechanical services, compliance work, and more, contacted Nettles Construction Solutions in late 2021 for a large utility trench fill–approximately 550+ cubic yards. The Nettles team used Elastizell flowable fill to complete the project in two days.
The pipeline trench was adjacent to a busy thoroughfare in a densely populated subdivision and commercial area in Katy, Texas. CECO was concerned about completing the utility trench fill project with minimal disruption to residents or workers–and these challenges were compounded by a tight work area and an imminent deadline to complete the fill.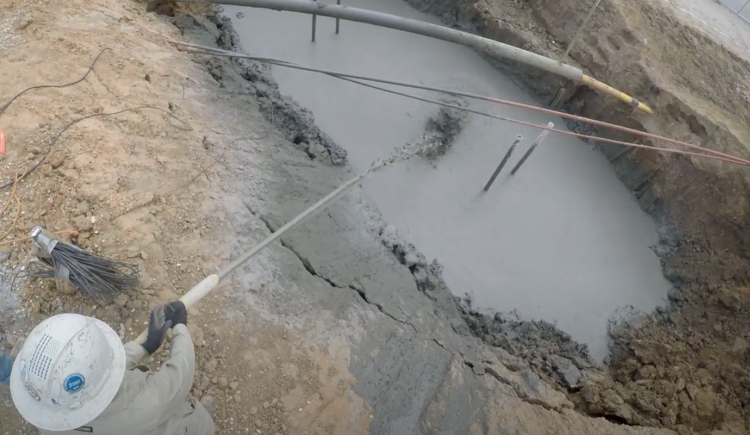 Nettles low-density cellular concrete (LDCC), also known as flowable fill or cellular grout, is produced and batched onsite and can be pumped into place from a distance. For this utility fill, the Nettles team set up the pump about 400 feet away and ran hoses to the pour location. Due to its high flowability and distance pumping capability, LDCC was the perfect choice for this project, which was located in a confined and heavily-trafficked area.
LDCC flowable fill is a mixture of Portland Cement, water, and Elastizell preformed foam. The foam creates a structure of discrete air cells within the concrete, increasing volume, reducing density and improving flowability. Mix designs may use fly ash, sand and other aggregates to achieve specific densities and strengths. These properties make LDCC ideal for a variety of geotechnical applications, including utility trench fills.
"Flowable fill is an ideal solution for trench fill projects. The product installs and sets quickly, fills all air spaces, and is a semi-permanent solution that will not shift or erode over time."
Nettles is one of the largest and most respected subcontractors and installers of LDCC and engineered fill in the country. We work across the Midwest, including Texas, Oklahoma, Arkansas, Louisiana, Missouri, Kansas, the Dakotas, and more. To learn more, check out our other featured projects or get in touch with an expert.