What Is Gypsum Underlayment?
Often referred to as gypsum concrete or cementitious underlayment, it is also known by the brand names Gypcrete or Levelrock. The product is a mixture of gypsum plaster, Portland Cement, and sand. It is most commonly used for fire and sound rating floor/ceiling assemblies in commercial wood-framed construction.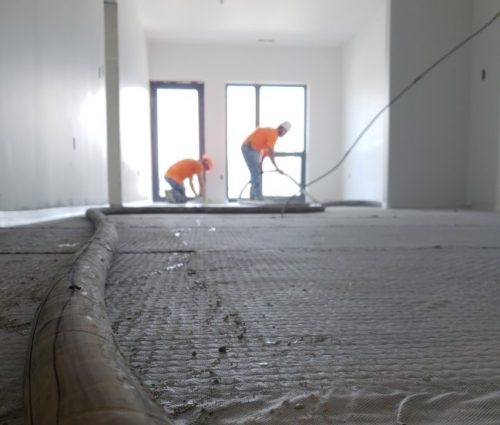 Why Use Nettles Construction
for Your Gypsum Underlayment
This is the most common use of gypsum concrete in construction.  It is an integral part of many floor/ceiling assemblies used to meet code- mandated fire and sound ratings.  The product is also well suited as a substrate for floor goods, providing a smooth flat surface free of joints.
Underlayment for Radiant Floor Heating Systems
Gypsum underlayment is a perfect solution for radiant floor heating systems. The product flows around and encapsulates the underfloor tubing and provides a solid floor foundation.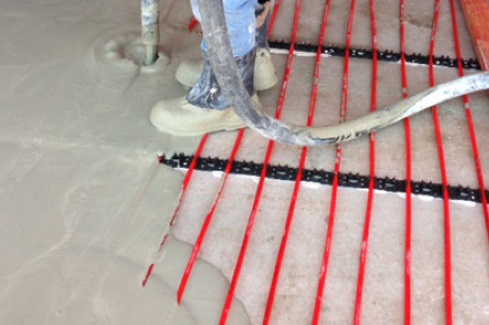 No one wants a slanted or uneven floor. Gypsum concrete can be used to fix out-of-level or uneven floors. Our professional installation teams can smooth-out a rough floor and provide a level surface.
While asbestos is not used in construction today, many commercial floor products before 1990 contain the hazardous material. We have a process to encapsulate existing asbestos with gypsum concrete that renders the asbestos harmless. The process is fast and more cost-effective than asbestos abatement.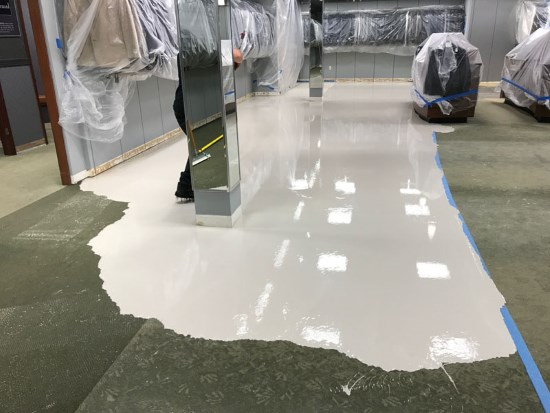 Nettles Construction Solutions is a leading provider of gypsum underlayment solutions. We have decades of experience and utilize the highest quality products to ensure a smooth result.
Have Questions about Gypsum Underlayment?
For more information, contact one of our gypsum underlayment specialists:
Anthony Rather
Gypsum Underlayment Sales