What Is Spray Applied Fireproofing?
Spray applied fireproofing, commonly referred to as spray-applied fire-resistive materials (SFRM) or spray-on fireproofing, is a passive fire protection system that reduces the rate of temperature increase in concrete or steel during a fire. By reducing the rate of temperature increase, spray applied fireproofing prolongs the building's structural integrity.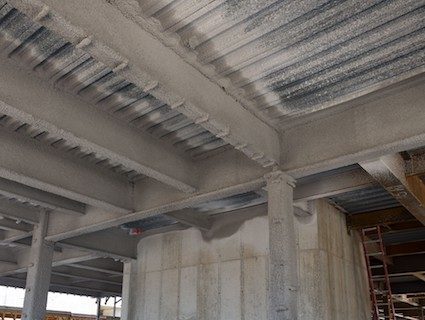 What Are the Different Types of Spray Applied Fireproofing?
Cementitious Fireproofing
Cementitious fireproofing is a gypsum and/or Portland cement based material that is used to insulate structural steel and concrete from intense heat (cementitious means having the properties of cement).
Intumescent fireproofing is a coating that swells to many times its original thickness when it is exposed to intense heat. As intumescent fireproofing expands, the coating insulates the structure, providing protection.
How Is Spray Fireproofing Applied?
Spray applied fireproofing is mixed on-site and sprayed in place using specialized mixing and pumping equipment. Experienced pump operators and spray technicians are critical for proper installation.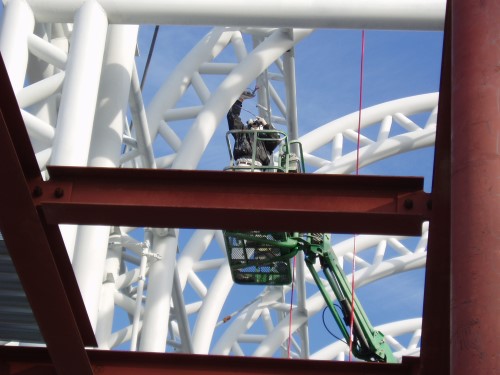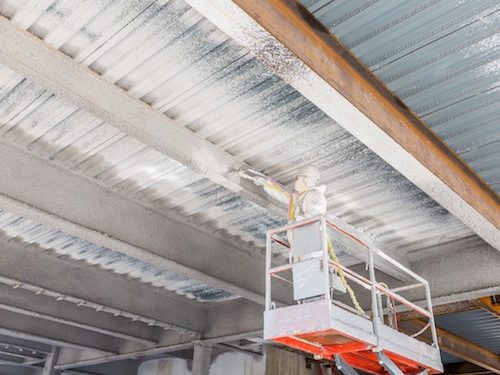 What Materials Can Spray Applied Fireproofing Protect?
Spray applied fireproofing can provide passive fire protection for a variety of materials including steel and concrete.
We're Experts in Spray Fireproofing
Nettles Construction Solutions is one of the largest and most respected subcontractors for spray fireproofing in the country. We work throughout Texas including the Houston, San Antonio, Dallas, Austin, Fort Worth, and Corpus Christi markets. We work throughout Oklahoma including the Oklahoma City, Tulsa, Norman, and Broken Arrow markets.
If you have a spray fireproofing project in Texas or Oklahoma and are looking for a subcontractor or installer, give us a call.
Have Questions about Spray-Applied Fireproofing?
For more information contact one of our sprayed fireproofing specialists:
Erik Ross
Spray Fireproofing Sales