Project Overview
Facility:  

Manuel Guajardo, Jr., Elementary School, Texas City, TX
Services: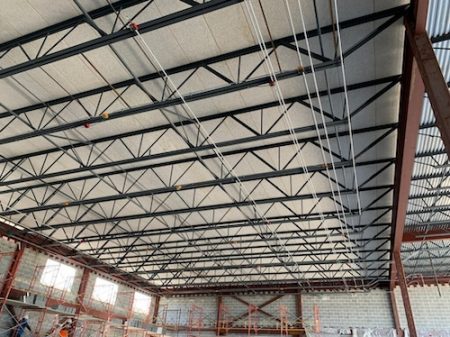 For this elementary school, we used 3″ Tectum I long span roof decking, and then poured Lightweight Insulated Concrete (LWIC) over the Tectum deck. In a separate area of the building, we installed 1" vented metal roof deck, then poured a LWIC roof deck over the top of the metal deck.
The architect was looking for a roof system that would provide the best value over the long term for the school district. In addition, they needed an acoustical treatment to reduce noise reverberation in the space.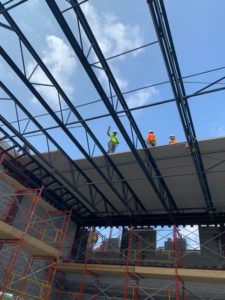 In order to deal with the acoustical needs of the space, Nettles installed 3" Tectum I Long Span Roof Decking. Tectum is a durable, affordable and environmentally-friendly product with a unique look.
We installed a lightweight insulating concrete LWIC) roof deck over the Tectum in order to provide the architect and owner the desired long-term value for the school.
A LWIC roof deck system has improved performance and is a cleaner choice to preserve our environment. It will also, over time, be the more economical choice. You can learn about the advantages of a LWIC roof deck here and the advantages to roofing contractors here.

"Texas-IBI Group, Inc. is a top tier architect firm that thinks about the long-term condition of the roof assembly. Using the lightweight insulating concrete system is a fantastic way to save the owner additional energy over the life of the roof. Some architects are fine with the status quo, but others firms, like Texas-IBI Group, look for the most innovative ways to save the environment and reduce costs for the owner. "
If you are considering the best options for commercial roofing systems, Tectum cementitious wood fiber roof deck systems and LWIC are excellent choices. Nettles Construction Solution is the premier company for Tectum and LWIC roof deck systems across Texas, Oklahoma, and Louisiana.
Contact us today to discuss how Tectum and LWIC may be perfect for your next construction project.