Honest

Innovative

Service
Construction Solutions Since 1978


About Nettles
Construction Solutions
Nettles Construction Solutions, originally called G.L. Nettles, Inc., was founded by Gerald Lafayette Nettles in Brenham, TX, in 1979 with a focus on Lightweight Insulating Concrete (LWIC) Roof Decks. Guided by our core values of professionalism, integrity, friendliness and pride, we have expanded into new markets and rebranded to better reflect the value we bring to the construction industry. Want to learn more about who we are?
Lightweight Insulating Concrete Roof Deck Systems
We are market-leading installers of Lightweight Insulating Concrete (LWIC) Roof Deck Systems. For commercial buildings, LWIC Roof Decks have several significant advantages over traditional roof insulation systems, including lower life-cycle costs, higher R-values, built-in air-barriers and more economical fire ratings
Commercial Roofers: Polyiso demand issues have your projects in Jeopardy? There is a Solution.
Are you having problems with your commercial roofing projects because you cannot get ISO? Is the roof holding up your schedule? We can keep you on schedule with a lightweight insulating concrete (LWIC) roof deck. 
Engineered Flowable Fill with
Low-Density Cellular Concrete
Low-density cellular concrete (LDCC) has many advantages as a flowable fill and can be used as an engineered fill for a variety of civil and geotechnical applications. Some of the most common applications include pipeline grouting, void fills, abandonment fills, soil stabilization and weight-reducing fills for bridge approaches, retaining walls and foundations. We have deep experience with engineered fills across all types of applications and would love to talk to you about your specific needs.
Nettles Construction Solutions stocks a variety of metal decking, including roof deck, form deck and composite deck. Our inventory includes multiple stock lengths in a variety of profiles, gauges and finishes. We have a full-time sales person to assist with pricing and availability, and we offer special orders, cut-to-length and delivery services. We serve clients throughout Texas and Oklahoma, and offer immediate customer pick-up or same-day delivery.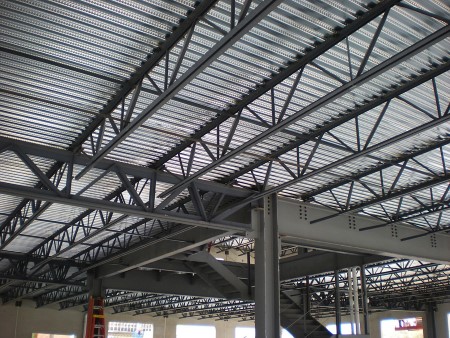 We enjoy working with GL Nettles because of their team approach to the project, quality installations and responsiveness to our needs.
T.R. Mayfield, Vice-President Estimating – Roofing & Sheet Metal
Chamberlin Roofing & Waterproofing
What a great contractor to work with! Texas Roofing subcontracted with GL Nettles to install the lightweight concrete on a high profile project at the Austin-Bergstrom International Airport (ABIA). They were exemplary in their entire operation from start to finish. They always did a great job communicating with us and finished the job ahead of schedule and without any issues. We couldn't be more pleased and we will not hesitate to work with them in the future.
David Nance
Vice-President, Texas Roofing Co., Inc.
Tri-Lam Roofing has worked with Nettles on several projects over the years. Nettles takes a lot of pride in working with others to complete a project on time. Their finish work is top notch in their field. Tri-Lam will only use Nettles for our work on light weight pours.
Jackie Murphy
Tri-Lam Roofing & Waterproofing
It was a great experience working with G.L Nettles, Inc. on our Mission High School Renovations & Additions project.  G.L. Nettles provided excellent workmanship and are extremely knowledgeable in their trade. Econ will absolutely not hesitate to conduct business with G.L Nettles in the future.
Gilbert Enriquez
President, Enriquez Construction (Econ)
We feel that the management of the project as a whole was exceptional. Your company was eager to work with both Choate/R-O and the owner to assess and avoid probable issues and to address any potential concerns, within a timely manner to insure the scheduled delivery date of the project was met. It would be my pleasure to recommend your company for future work. We look forward to the opportunity to work with G.L. Nettles, Inc. again.
John Stephens
Senior Project Manager, Choate Construction
GL Nettles has done a superb job at projects that I have managed for Bartlett Cocke.  Quick response for pricing and to respond and resolve potential items before they become issues.  GL Nettles's crew work and safety are really good. A great Subcontractor to have in our team.
Katia Escobar
Bartlett Cocke General Contractors
Nettles was very professional, diligent and well prepared for the Eastfield College job. Alamo had absolutely no issues at all with Nettles and we would definitely work with them again no questions asked.
Lane Broadway
Alamo Bridge and Road
A Division of MEI
It has been a pleasure to work with G.L. Nettles on multiple LWIC projects over the years. From pre-construction planning through on-site installation, their quality of work is top-notch in the industry. I would highly recommend them to anyone needing LWIC services on their projects.
David McKinley, President
Curtis-McKinley Roofing
Nettles Construction provided top notch service for our project.  They responded quickly, professionally, and fairly, even with changes in the scope of work.  We will definitely be calling them back when the opportunity arises.
David Clark
Senior Project Manager
Sterling Structures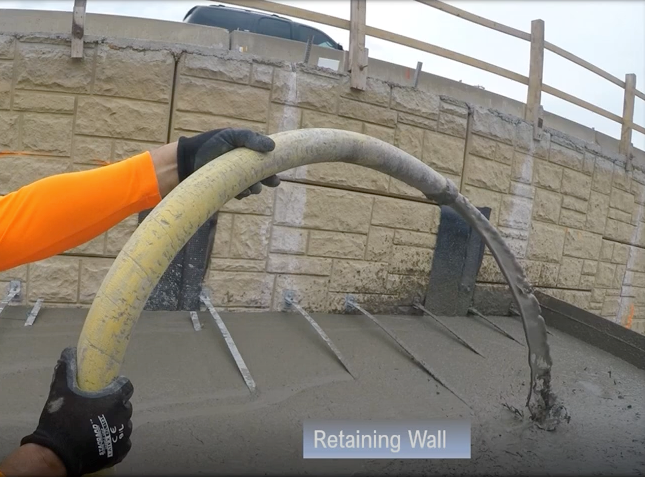 Nettles is an industry leader in cellular concrete engineered fill, and our expert team is one of the largest and most respected installers of low-density
READ MORE