Tectum Cementitious Wood Fiber
Roof Deck Systems
Tectum Cementitious Wood Fiber Roof Deck Systems
Gymnasiums, natatoriums, restaurants and even classrooms often require some type of acoustical treatment to reduce noise reverberation. When these spaces have exposed structural deck, Tectum Cementitious Wood Fiber Panels from Armstrong are an ideal solution. Tectum is a durable, affordable and environmentally-friendly product with a unique look.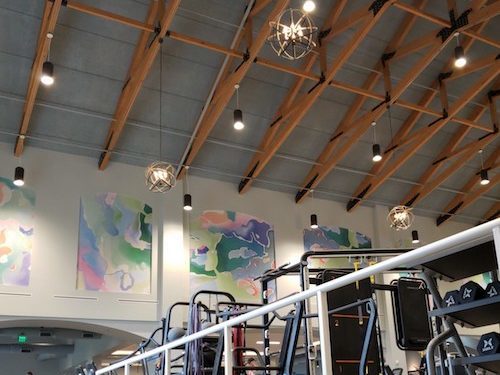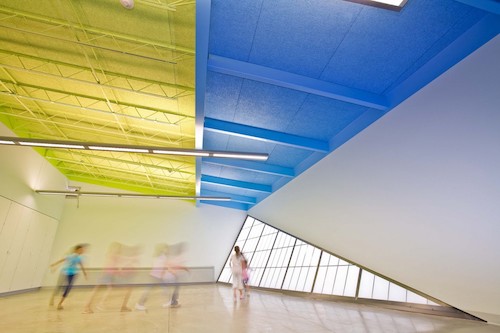 Outstanding Noise Reduction
Acoustical wood fiber panels are constructed of Aspen Wood Fibers bonded with an inorganic hydraulic cement. When used as a structural roof panel, they provide a finished ceiling and outstanding Noise Reduction Coefficients (NRC). Tectum roof deck panels come in a variety of types, including Structural Insulated Panels (SIP) with up to 12' spans.
The Nettles Construction team can provide pricing and design assistance with a wide array of Tectum products, including Tectum E-N, Tectum III, Tectum IIIP. Tectum V, and Tectum I Roof Deck Panels.
We're Experts in Tectum Cementitious Wood Fiber Roof Deck Systems
Nettles Construction Solutions is one of the largest and most respected subcontractors and installers of cementitious wood fiber roof deck systems in the country. We work throughout Texas including the Houston, San Antonio, Dallas, Austin, Fort Worth, and Corpus Christi markets. We work throughout Oklahoma including the Oklahoma City, Tulsa, Norman, and Broken Arrow markets. 
If you have a cementitious wood fiber roof deck project in Texas or Oklahoma and are looking for a subcontractor or installer, give us a call.
Have Questions about Tectum Cementitious Roof Deck Systems?
For more information contact one of our commercial roof deck specialists:
Bryan Batchman
General Manager