Lightweight Insulating Concrete
Roof Deck Systems
EVERYTHING YOU NEED TO KNOW ABOUT LIGHTWEIGHT INSULATING CONCRETE (LWIC) ROOF DECKS
Commercial Roofers: Polyiso demand issues have your projects in Jeopardy? There is a Solution.
Are you having problems with your commercial roofing projects because you cannot get ISO? Is the roof holding up your schedule? We can keep you on schedule with a lightweight insulating concrete (LWIC) roof deck. 
What Are Lightweight Insulating Concrete Roof Deck Systems?
Lightweight Insulating Concrete (LWIC) Roof Decks are high-performance roof insulation systems that reduce roof maintenance and replacement costs. Insulating concrete is batched on-site and used to encapsulate expanded polystyrene insulation to provide permanent roof insulation and slope-to-drain. LWIC decks provide high R-values, built-in air barriers, fire ratings, sound ratings and improve the overall performance of the building envelope.
Learn How Roofing Contractors Save Time and Money Reroofing With Lightweight Insulating Concrete (LWIC) Roof Deck Systems
Reroofing with a LWIC roof deck system saves roofing contractors time and money while resulting in greater profits.
For traditional tapered polyiso systems, roofing contractors have to spend a lot of time and energy constructing a sloped system out of iso board. Why not let the experienced team at Nettles handle the tapered system with LWIC?
Advantages of Lightweight Insulating Concrete
Roof Deck Systems
LWIC ROOF DECK FEATURED PROJECTS
In a LWIC system, a thin layer of insulating concrete, called the slurry, is first poured over the structural deck. Expanded polystyrene insulation is then embedded in the slurry. The concrete hardens, holding the insulation in place, after which another 1-2 inch layer of concrete is poured. Once that layer is secure, the roofer can adhere or fasten the roof membrane to the top layer of insulating concrete.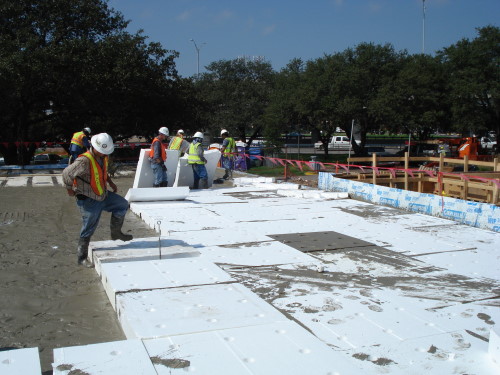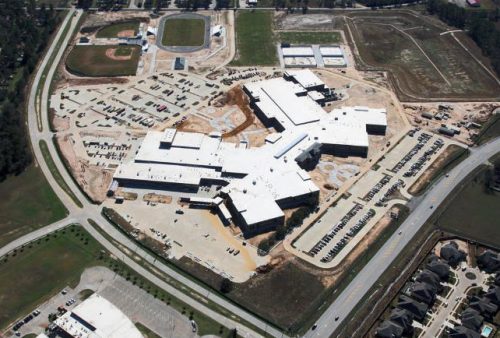 LWIC Saves You Time and Money
LWIC can reduce roofing costs by hundreds of thousands of dollars over the life of the building. Since the insulation layer is embedded in concrete, it doesn't have to be removed along with the roof membrane during a roof replacement. In addition, building owners can save money on fireproofing and air barrier installation by opting for LWIC. LWIC systems are already fireproof, and the system of insulating concrete and expanded polystyrene insulation acts as a built-in air barrier, preventing warm and cool air from mixing and maximizing the performance of the insulation.
We're Experts in Lightweight Insulating Concrete Roof Deck Systems
Nettles Construction Solutions is one of the largest and most respected subcontractors and installers of LWIC roof deck systems in the country. We work throughout Texas including the Houston, San Antonio, Dallas, Austin, Fort Worth, and Corpus Christi markets. We work throughout Oklahoma including the Oklahoma City, Tulsa, Norman, and Broken Arrow markets. 
If you have a LWIC roof deck project in Texas or Oklahoma and are looking for a subcontractor or installer, give us a call.
Have Questions about Roof Decks?
For more information contact one of our commercial roof deck specialists: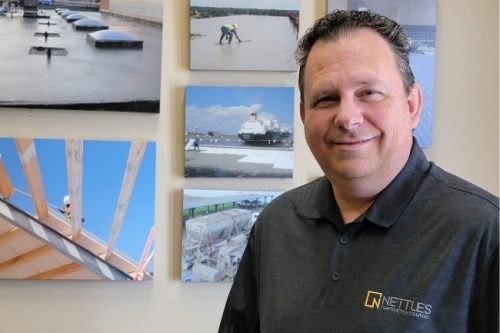 Kevin Soots
Regional Sales Manager
Roof Deck Division – South TX & LA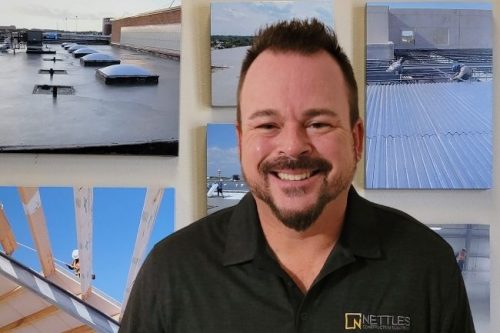 Shane Mullinix
Regional Sales Manager
Roof Deck Division – North TX and OK