Commercial Roofers: Metal Roof Deck issues holding up your project? We have a solution.
Are you having problems with your commercial roofing projects because you cannot get metal deck? Is the roof holding up your schedule? We can keep you on schedule with our Tectum cementitious wood fiber roof deck system. 
Metal Deck, sometimes referred to as steel deck, is a corrugated sheet metal used over structural supports as a decking material. The metal deck is made of steel and comes in a variety of gauges and profiles. Metal deck is popular for commercial construction because it is strong, light (it has a very high strength-to-weight ratio), cost-effective, and easy to install.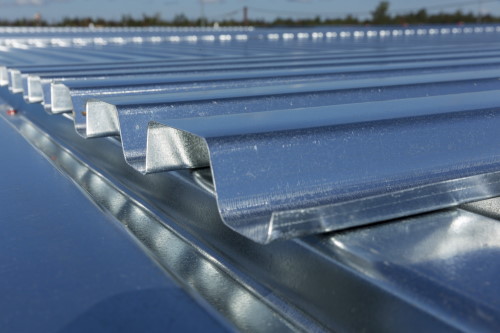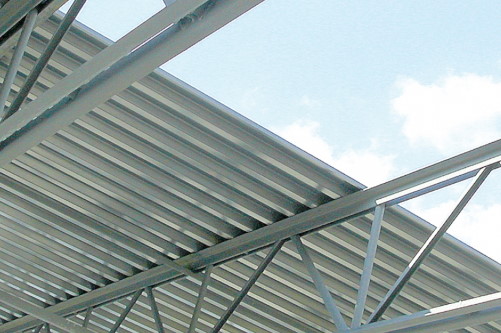 What Are the Different Types of Metal Deck?
There are three basic types of metal deck: roof, form, and composite.  Roof decks are used as the structural base for commercial roofs.  Form and composite decks are used as a form for concrete and can be used for floors or roof structures.
Why Use Nettles Construction for Your Metal Deck Needs
We're Experts in Metal Deck
Nettles Construction Solutions is one of the largest and most respected subcontractors and installers of metal deck in the country. We work throughout Texas including the Houston, San Antonio, Dallas, Austin, Fort Worth, and Corpus Christi markets. We work throughout Oklahoma including the Oklahoma City, Tulsa, Norman, and Broken Arrow markets. 
If you have a metal deck project in Texas or Oklahoma and are looking for a subcontractor or installer, give us a call.
Have Questions about Metal Deck?
Are you looking for metal deck and not sure what you need? Do you know exactly what you need and want to know if we have it in stock?
Contact one of our metal deck specialists:
Bryan Smith
Metal Deck Sales