Engineered Fill with
Low-Density Cellular Concrete
What Is Low-Density Cellular Concrete (LDCC)?
Low-Density Cellular Concrete (LDCC) is a mixture of Portland Cement, water and preformed foam. The foam creates a structure of discrete air cells within the concrete, increasing volume, reducing density, and improving flowability. Mix designs may use fly ash, sand and other aggregates to achieve specific densities and strengths. These properties make LDCC ideal for a variety of geotechnical applications.
How Is LDCC Produced
and Placed?
LDCC is produced on-site using a mobile batch plant and pumped into place. A slurry of cement and water is injected with preformed foam and can be pumped substantial distances making placement easier in confined and/or high-traffic areas. Daily production from mobile batch plants can exceed 2,000 CY/day and multiple batch plants can be utilized for high-volume jobs.
What Is Controlled Low-Strength Material (CLSM)?
Controlled Low-Strength Material (CLSM) is another common term for Flowable Fill or Engineered Flowable Fill. The abbreviation, CLSM is commonly used in design documents to indicate a low-strength and highly flowable concrete mixture that is used in a variety of engineered fill applications.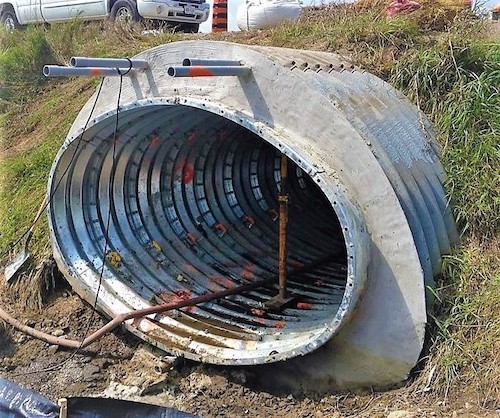 What Are the Applications for LDCC
Engineered Flowable Fill?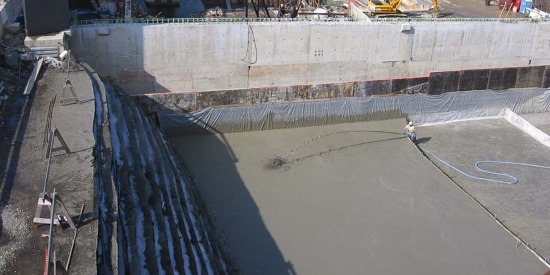 LDCC reduces lateral forces on adjacent structures. Once cured, LDCC does not exert lateral pressure and the material has very low permeability, reducing the lateral pressure associated with water intrusion. This makes LDCC an excellent backfill material for retaining walls and foundations.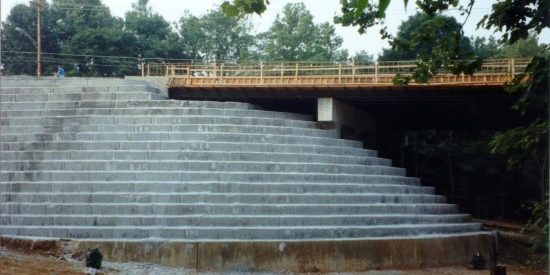 LDCC is very lightweight and does not need to be compacted when placed.  This speeds construction and reduces overburden and settlement issues.  LDCC is often used on elevated plaza and garden structures, over buried structures and behind MSE Walls.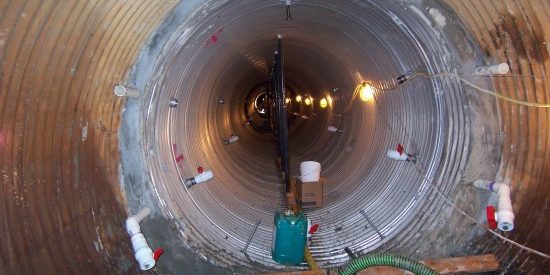 When new utility piping is tunneled underground or installed inside an old pipe, the space around it must be grouted. LDCC is highly flowable, ensuring these annular spaces are completely filled.  LDCC has a very low set temperature compared to traditional grout, which protects the new pipe from heat damage. Buoyant forces are also reduced during grouting, due to LDCC's low-density.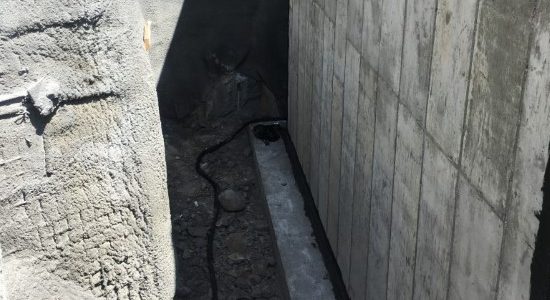 LDCC can be used to reduce overburden and evenly distribute loads over poor soils.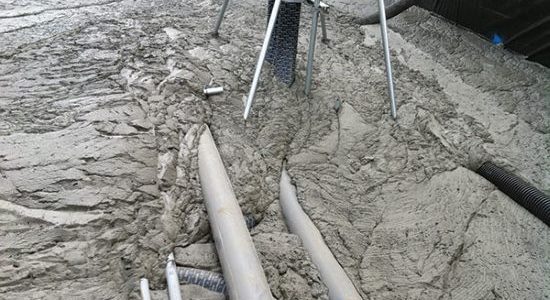 LDCC is a quick, permanent and affordable solution for filling utility trenches.  Due to its low-density, it can also be easily excavated for future maintenance and repairs.
We're Experts in Engineered Fill and Engineered Flowable Fill
Nettles Construction Solutions is one of the largest and most respected subcontractors and installers of engineered fill (EF) and low-density cellular concrete (LDCC) in the country. We work throughout Texas including the Houston, San Antonio, Dallas, Austin, Fort Worth, and Corpus Christi markets. We work throughout Oklahoma including the Oklahoma City, Tulsa, Norman, and Broken Arrow markets. 
If you have an engineered fill (EF) or low-density cellular concrete (LDCC) project in Texas or Oklahoma and are looking for a subcontractor or installer, give us a call.
More Engineered Fill and Low Density Cellular Concrete Resources
Have Questions about Engineered Flowable Fill?
For more information contact one of our engineered fill specialists:
Ron Contreras
Engineered Fill Sales