Tectum Interior Acoustical Products are made by Armstrong Ceiling and Wall Solutions. Tectum produces some of the top noise reduction solutions for commercial spaces.
Tectum features include:
Outstanding sound absorption
Tough, abuse-resistant construction
Environmental friendliness
Wide range of sizes and thicknesses
Quick and easy installation procedures
Class A building product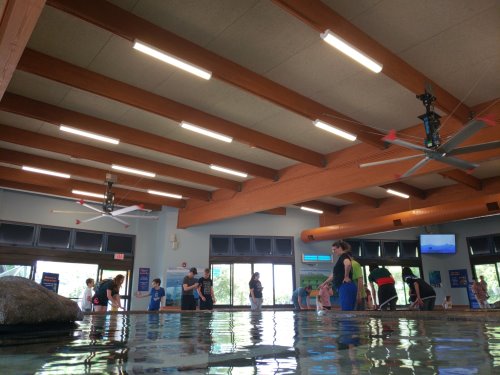 Armstrong produces a variety of Tectum products for different applications. The following are some of the products we can provide for our clients: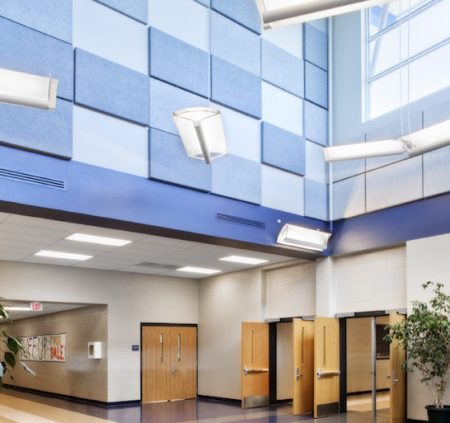 Tectum Wall Panels offer a permanent and attractive solution for treating enclosed spaces with undesirable noise levels. They are extremely abuse-resistant and come with a lifetime warranty, making them ideal for gymnasiums and multipurpose rooms.
Tectum Finale Panels are prefabricated panels that consist of Tectum Wall Panels and Tectum Furring Strips with sound-absorbing insulation between the furring strips. Finale Panels simplify installation and increase the Noise Reduction Coefficient (NRC).
Tectum Lay-In Ceiling Panels
Tectum Lay-In Ceiling Panels combine a unique textured beauty with superior abuse-resistance. These impact-resistant wood fiber panels combine several functions that truly set them apart for use in commercial, institutional, recreational, and industrial buildings.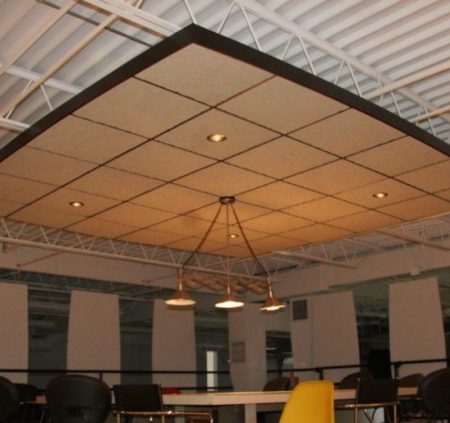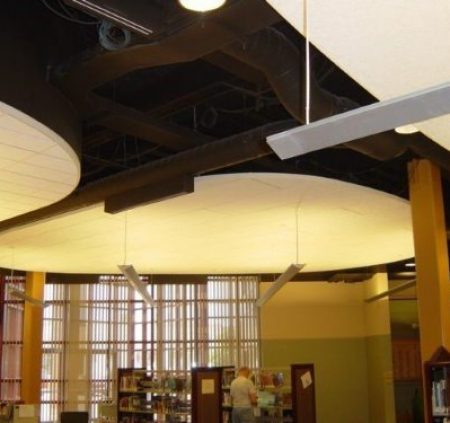 Tectum Cloud Panels deliver design flexibility and acoustical performance in areas where a grid is not practical and superior noise control is needed. Tectum Clouds are designed for a floating system with no visible suspension.
Tectum Panel Art wall panels feature eight different prefabricated shapes, which allow for artistic patterns and designs while providing the abuse-resistance and acoustical absorption the architecture community has come to rely on from Tectum products.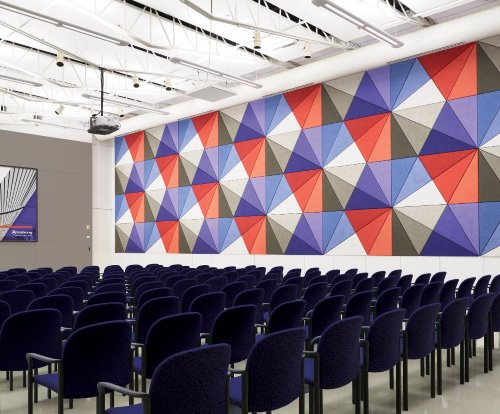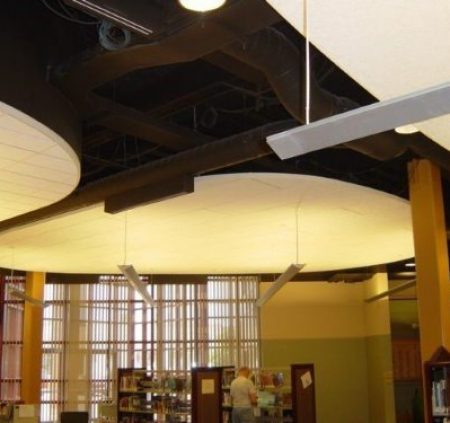 Tectum Custom Printed Panels
Custom Printed Panels are custom images on Tectum Wall Panels and enable designers to personalize their wall finishes to suit their clients' individual needs while reducing noise in the space.
We are experts at roof deck systems at Nettles Construction. In addition to providing systems for new construction, we can help our clients with gypsum repair for roof deck systems. We can install gypsum repair patches, including USG Securock, Keydeck Mesh, and 218 Bulb Tees.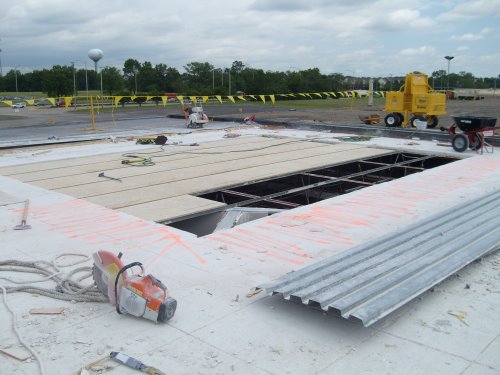 Do You Have Questions About the Products and Services We Offer?
Are you looking for this service for your next project? 
For more information contact one of our specialists:
Bryan Batchman 
General Manager