Lightweight Insulating Concrete Roof Decks (LWIC) are not just a little better than traditional roofing systems – they are significantly better. Traditional roof insulation systems such as polyiso  (polyisocyanurate) and polystyrene are simply not as durable, fire resistant, wind resistant, or cost-effective over the long-term as LWIC.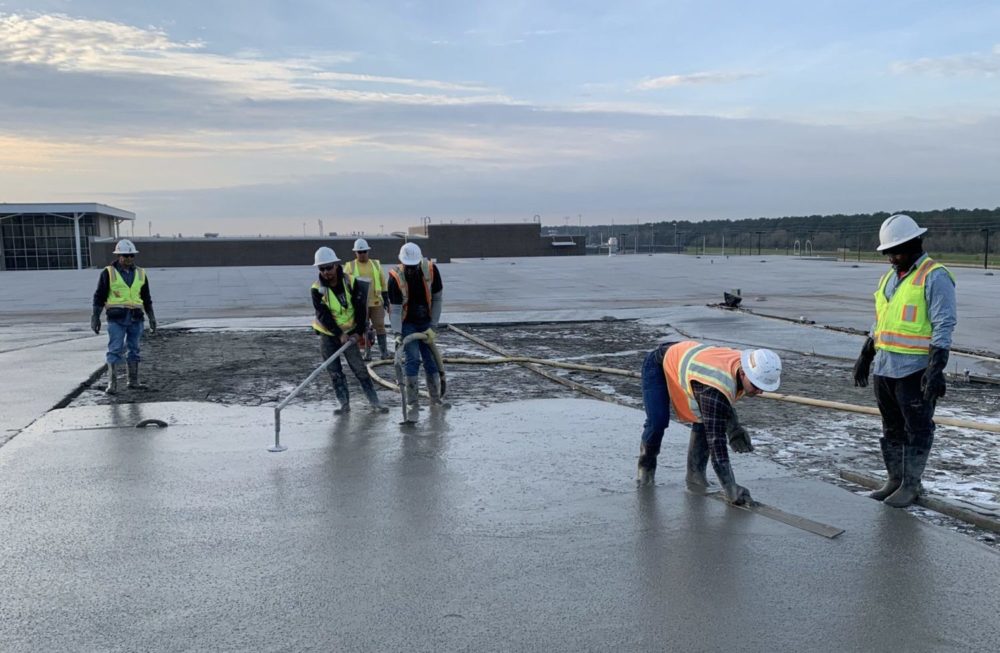 The following are the top 15 ways Lightweight Insulating Concrete Roof Decks are superior to traditional systems:
Lower Life-Cycle Costs: LWIC roof decks are a permanent roof insulation system. LWIC roof deck systems will last the life of the building. This greatly reduces the cost of roof replacement, lowering life-cycle costs.


High R-Values:  LWIC roof deck systems use EPS insulation boards that provide high R-values while reducing stress on the roofing membrane.


Hourly Fire Ratings: LWIC is non-combustible. LWIC roof deck systems provide an hourly rated roof system eliminating the need for additional fireproofing on the underside of the roof deck. This reduces the cost of protecting the building structure.


Permanent Insulation: Rigid insulation board acts like a sponge, soaking up moisture and reducing its insulation value. Studies have shown that rigid insulation board systems lose 4% of their R-value every year – so in just 5 years, rigid insulation loses 20% of its effectiveness. LWIC maintains its R-value for the life of the building. (create a graph)


Superior Substrate Roof Performance: LWIC roof decks have no joints and are dimensionally stable, creating a monolithic surface that reduces stress.  In addition, the mass of LWIC slows the heating and cooling of the membrane reducing thermal stress when compared to traditional insulation systems which increases the life of the roof.


Lower Cost: LWIC roof deck systems cost less than tapered polyiso and cover board assemblies.


Faster Construction: Installation of an LWIC roof deck is much faster than the installation of traditional roofing systems.


Wind Uplift: LWIC roof decks perform as an air retarder providing excellent wind uplift performance. 


Minimal exposure time: The roofing membrane is applied as soon as 48 hours after casting.


Slope-to-drain: Eliminates standing water which improves the life of the new membrane.


Lightweight: Two inches of LWIC adds only 6 psf to the roof structure. Two inches of ponded water adds 10 psf to the dead load.


Versatility: LWIC roof decks may be placed over concrete or steel decking and provide impact resistance of 160psi or stronger.


Reroofability: Reroofing only requires the roofing membrane to be replaced. Your existing LWIC substrate stays in place.


Warranty: Warranties are available with all major roofing manufacturers


"Green" Solution: LEED and Green certified – listed in GreenSpec Directory. LWIC roof decks are durable and sustainable with low maintenance.