Roof Decks to Meet Your Unique Design Challenges
Due to advances in commercial building design, roof deck systems are required to address multiple design challenges. These include high thermal resistance, air/vapor barriers, fire and sound ratings, as well as aesthetics and environmental concerns. Nettles can provide solutions for many of these unique design challenges. Designers, builders and owners need high performance systems that are reliable, easy to build and affordable. Nettles offers complete roof deck solutions for schools, hospitals, municipal buildings, churches, and other commercial spaces.
Lightweight Insulating
Concrete Roof Deck Systems
Lightweight Insulating Concrete (LWIC) Roof Decks are high-performance roof insulation systems that reduce roof maintenance and replacement costs. LWIC decks provide high R-values, built-in air barriers, fire ratings, sound ratings and improve the overall performance of the building envelope.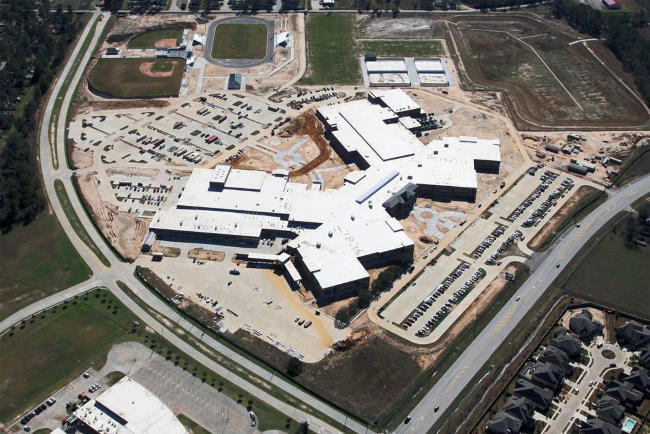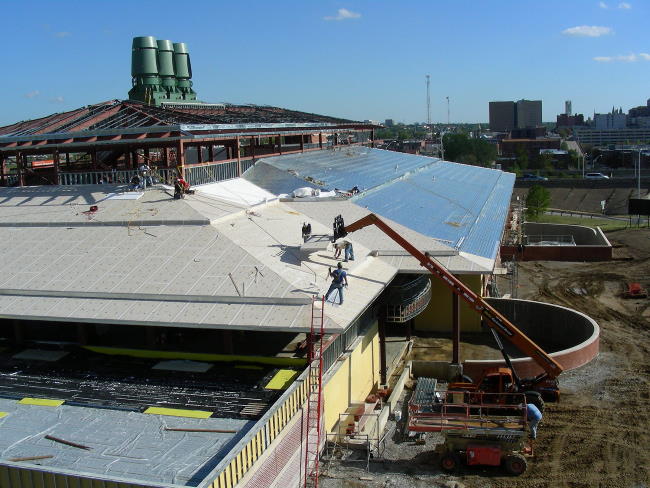 Loadmaster Engineered Structural Composite
Roof Deck Systems
For pitched roofs that demand high-performance, we offer Loadmaster, an engineered structural composite roof deck system. In this system, corrugated steel deck, roof insulation, and a high-density gypsum coverboard are fastened together to form a structural composite. This system is ideal for buildings in hurricane prone areas that must meet very high wind uplift requirements.
Tectum Cementitious Wood Fiber
Roof Deck Systems
Gymnasiums, natatoriums, restaurants and even classrooms often require some type of acoustical treatment to reduce noise reverberation. When these spaces have exposed structural deck, Tectum Cementitious Wood Fiber Panels from Armstrong are an ideal solution.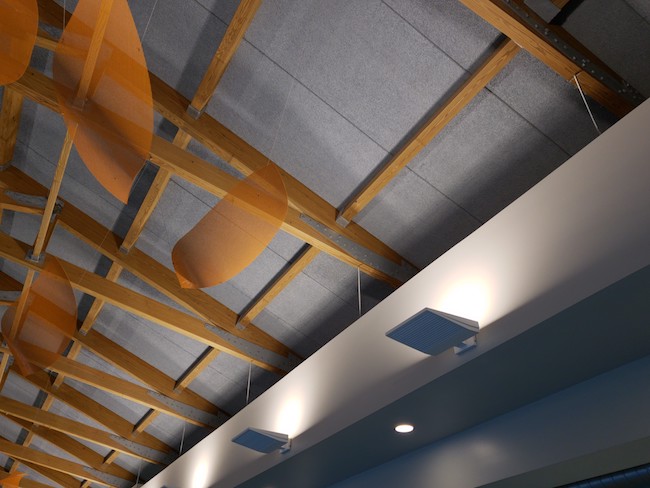 We're Experts in Roof Deck Systems
Nettles Construction Solutions is one of the largest and most respected subcontractors and installers of roof deck systems in the country. We work throughout Texas including the Houston, San Antonio, Dallas, Austin, Fort Worth, and Corpus Christi markets. We work throughout Oklahoma including the Oklahoma City, Tulsa, Norman, and Broken Arrow markets. 
If you have a roof deck system project in Texas or Oklahoma and are looking for a subcontractor or installer, give us a call.
Talk to One of Our Roof Deck Experts