Same day pickup and delivery of your steel deck, metal deck, and Tectum roof deck.
Nettles Construction Solutions has been a distributor and installer of metal deck for over 50 years. We have a dedicated and experienced sales team with warehouses in Kansas City, Houston, and Oklahoma City.
If you have a metal deck and Tectum Roof deck project and are looking for product, give us a call.
We Stock Standard Profiles at our Warehouses in Kansas City, Oklahoma City, and Houston
If you need metal deck, steel deck, Tectum roof deck, or need to repair a gypsum roof deck, we have you covered.
We stock standard profiles of steel roof deck, steel form deck, steel floor deck, as well as Tectum roof deck at our warehouses in Kansas, Oklahoma, and Texas. 
You can pick up from any of our warehouses or we deliver across the central US and Texas.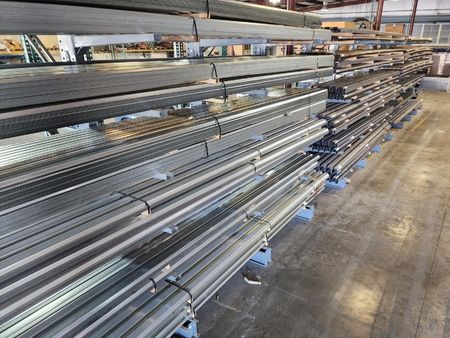 Not sure what type of deck you need? Do you have a specific deck you need to match? Not sure what to call it or how to tell us what you need? Check our our Deck Identifier.
Why Use Nettles Construction for Your Metal Deck Needs
Metal Deck, sometimes referred to as steel deck, is a corrugated sheet metal used over structural supports as a decking material. The metal deck is made of steel and comes in a variety of gauges and profiles. Metal deck is popular for commercial construction because it is strong, light (it has a very high strength-to-weight ratio), cost-effective, and easy to install. Nettles is metal deck sales leader with stocked warehouses in Kansas City, Oklahoma City, and Houston.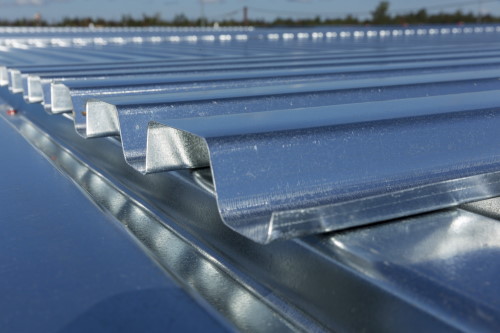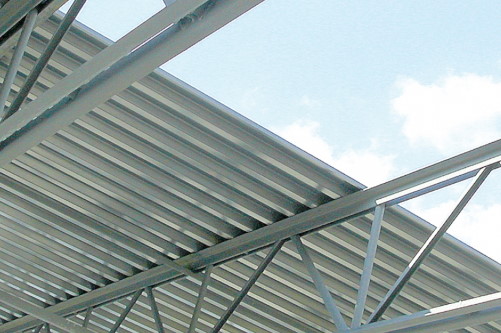 What Are the Different Types of Metal Deck?
There are three basic types of metal deck: roof, form, and composite. Roof decks are used as the structural base for commercial roofs. Form and composite decks are used as a form for concrete and can be used for floors or roof structures.
Read more on our blog:
What is Tectum Roof Deck?
Flowable fill, also called cellular grout, lightweight cellular concrete, or controlled low-strength material (CLSM), has many advantages over traditional fill and can be used for a variety of civil and geotechnical projects. Some of the most common applications include pipeline grouting, void fills, abandonment fills, soil stabilization and weight-reducing fills for bridge approaches, retaining walls and foundations. We have deep experience with engineered fill and would love to talk to you about your specific needs.
Need to Repair a Poured Gypsum Roof Deck?
Spray-applied fireproofing, also called sprayed fire resistive materials (SFRM) or sprayed fireproofing, is a passive fire protection system that reduces the rate of temperature increase in concrete or steel during a fire. We are experts in both cementitious and intumescent fireproofing and leverage our years of experience to ensure a quality installation on every project.